[fusion_builder_container hundred_percent="no" equal_height_columns="no" menu_anchor="" hide_on_mobile="small-visibility,medium-visibility,large-visibility" class="" id="" background_color="" background_image="" background_position="center center" background_repeat="no-repeat" fade="no" background_parallax="none" parallax_speed="0.3″ video_mp4="" video_webm="" video_ogv="" video_url="" video_aspect_ratio="16:9″ video_loop="yes" video_mute="yes" overlay_color="" video_preview_image="" border_size="" border_color="" border_style="solid" padding_top="" padding_bottom="" padding_left="" padding_right=""][fusion_builder_row][fusion_builder_column type="1_1″ layout="1_1″ background_position="left top" background_color="" border_size="" border_color="" border_style="solid" border_position="all" spacing="yes" background_image="" background_repeat="no-repeat" padding_top="" padding_right="" padding_bottom="" padding_left="" margin_top="0px" margin_bottom="0px" class="" id="" animation_type="" animation_speed="0.3″ animation_direction="left" hide_on_mobile="small-visibility,medium-visibility,large-visibility" center_content="no" last="no" min_height="" hover_type="none" link=""][fusion_text]

The story of a family, like that of an individual, can take many twists and turns along the road of life, and few know this better than the Parker siblings. Over the past fifteen years, seven Parker children have called Boothe Campus home; the oldest five are now grown, and thirteen-year-old Laura, the youngest, is still a resident at Love Cottage. Eighteen-year-old Josh, a brand new high school graduate, stands in the middle with one foot across the line of adulthood while he savors his last summer before starting college. To look at them now, one can see great potential and a promising future, but this family has seen their share of unexpected events, separations, and hardships. Looking back, Josh now clearly recognizes the hand of God at work.
"It gave us a lot of endurance and a lot of courage to do the things we do now," he says. "I feel like God has done that, and then He's given us this place to kind of show us His way of doing things."
However, the future was anything but clear when a four-year-old Josh and his older siblings arrived at the South Texas Children's Home in August of 2003.
THE ARRIVAL
Josh has little recollection of life before the children's home, but his oldest sister Lilly remembers their arrival vividly.
"I was terrified," she recalls. "A new place, so many new people, new parents, a new 'family' as I called it. I imagined a huge house with 100 kids, twenty kids to a room."
Lilly put on a brave exterior for the sake of her younger siblings. "I HAD to be the strong one and not let my fear show through," she says. But underneath the calm façade, she felt just the opposite.
"My father dropped us off and never looked back, so as any thirteen-year-old would feel, I was scared and felt so alone."
Soon Lilly realized that the quiet neighborhood of cottages on Boothe Campus was nothing to fear, but like most children, the Parker kids needed time to settle in.
"It took a lot of adjusting," Lilly says. "Probably over a year, to be exact, to work through the pain of abandonment and feeling unloved and 'thrown away'."
One year after the arrival of the six Parker children on campus, the family grew by one. Laura Parker was born and soon came to Boothe Campus as an infant.
For the next several years, the seven siblings continued to live at the children's home together. Time and love began to heal the emotional trauma while the children built positive new memories.
"I remember all the different activities and going to camp," says Samantha, who was in elementary school at the time. "I also remember all of the friends I had made while being there, and then also friends I had made at school."
Lilly recalls the sense of peace that she began to discover as she settled into her new home.
"By the end of my sophomore year, I finally felt like I had a family, that I had 'real' parents that loved me for me."
Soon Lilly graduated from high school at Pettus ISD, and Matthew, Lindsay, Andrew, Samantha, Josh, and Laura occupied a stair-step assortment of grade levels down to pre-school. They experienced the normal ups and downs of school and family life that make up childhood, but Lindsay (the third oldest) remembers this as a time of restoration.
"STCH helped us all heal and learn what it means to really love and be loved," she says.
Life finally seemed stable. But the summer of 2007 would bring major changes for the Parker siblings.
THE SEPARATION
Shortly after Lilly's graduation, the Parkers' father removed the three youngest children, Samantha, Josh, and Laura, along with their seventeen-year-old brother Matthew, from the children's home. Lilly continued on to college with the support of STCH Ministries and Lindsay and Andrew stayed at Boothe Campus to complete high school.
"I chose to stay because I knew the home would be able to support my dream of going to college and making a better life for myself," says Lindsay.
At the same time, she felt a great sense of concern for her younger siblings.
"Honestly, I didn't think they should have left," she says. "I knew my dad couldn't and wouldn't take care of them like they should have been."
The younger siblings moved to Port Aransas with their father. The move was bittersweet. When asked if he felt that returning to his dad was a good thing, Josh says, "In a way yes, but also no…He wasn't exactly employed."
The next eight years were marked by instability for the youngest three siblings, Samantha, Josh, and Laura.
"We moved from place to place," says Josh about life with their father. "A lot of times he couldn't afford to stay there for a long period of time."
School and athletics became an important anchor in their lives. Josh distinguished himself as a strong competitor in track and field and cross country, accumulating an impressive collection of awards. But these successes could not completely eclipse the difficulty of their living situation.
Josh recalls one period of time when their father was in a relationship with a hoarder. They lived amongst the jumble of debris and clutter until the landlord sold the property, and then they were on the move again.
Meanwhile, Lilly tried to find a way to get her younger siblings back to the children's home.
"I knew how much of a blessing it was to me," she says, "and by all means my father had not changed his ways one bit. I would come over to filth and clothes three sizes too small. They lived in a garage apartment with no wall separation, just one room, no food in the fridge. Most days they would go to school wearing the same dirty clothes from last week—random people in and out of their house at all hours of the night."
Without legal guardianship, Lilly had no power to change the situation, but she continued to watch, wait, and pray. Meanwhile, she completed college to become a registered nurse and married her husband Adam Flores.
REUNITED
In December of 2014, the Parker family story came to another sudden turn as unexpectedly as all the ones that came before.
"Our dad went missing," explains Josh.
Lilly and Adam were at the airport returning from a vacation when they received a phone call. It was Samantha.
"Our dad had dropped them off with someone random," says Lilly. "The conditions were terrible and they were scared."
Lilly and Adam immediately rearranged their small home in Aransas Pass to accommodate two high schoolers and a preteen. When their father finally resurfaced, he was persuaded to relinquish legal guardianship to Lilly.
"It's kind of like, if you love something, set it free," Josh says. "He couldn't provide a better living situation at the point he was in."
Samantha, Josh, and Laura completed the school year while living with Lilly and Adam. The couple, then in their mid-twenties, was willing to provide a permanent home for the three younger siblings, but they also knew they couldn't provide everything.
"My husband and I couldn't send three children to college; we were barely getting by just for the seven months they lived in our home," Lilly says.
The siblings sat down for a family meeting to discuss the pros and cons of returning to STCH Ministries Homes for Children.
"STCH could give them so much more than my husband and I could offer at the time," says Lilly, "but I let them know that it was their choice."
The choice was perhaps most difficult for Samantha, who was about to enter her senior year of high school.
"I was a little wary of returning," Samantha says, "because I had made so many friends back in Port Aransas and it was a little hard to leave them. I had also grown really close to my older sister, Lilly, because I had lived with her for a bit."
Despite these apprehensions, the three youngest Parkers agreed to return to STCH Ministries in the summer of 2015, at least to try it out.
THE RETURN
Even though she knew STCH Ministries would be a good home for her siblings, Lilly says that the parting was painful.
"I felt like I lost my kids, that I had abandoned them. I felt like a piece of my heart was missing," she recalls.
But unlike the day twelve years earlier when she found herself at the doorstep of a Boothe Campus cottage for the first time, the return of the younger siblings was a choice. Samantha, Josh, and Laura also had adult siblings who knew what they were going through and could support them as they adjusted to their new life. STCH Ministries encourages these family bonds while children are in care, and in the case of broken relationships with parents, seeks to bring reconciliation whenever possible.
Within months, the three younger Parkers flourished.
"One thing I love about STCH," says Samantha, "is that the people there really genuinely care about you and that's really amazing, and when I came back everyone was very welcoming. It's also pretty easy to make friends because most of the children there are going (or have gone) through similar things."
Samantha graduated from Pettus High School in 2016 and now studies computer science at Texas A&M University-Corpus Christi with a scholarship from Texas Baptists and support from STCH Ministries. Her two seasons living at Boothe Campus, separated by so much time away, give her a unique perspective on the impact that the children's home had on her life.
"I think as a kid I didn't really understand why I was at STCH or what was going on," Samantha says. "But now I'm really grateful and glad that STCH and the people there have been a part of my life. Because I like who I have become and I also wouldn't be where I am without them."
Josh can recall the sensation of returning to a place that still lived in his early childhood memories. "It was cool coming back here the second time around and seeing the pictures of us when we were little."
In his final three years of high school, Josh continued his distinguished athletic career, bringing home a slew of victories in track and field and cross country for the Pettus Eagles. On
June 1, 2018, he graduated as an honor roll student and intends to pursue a degree in kinesiology.
"Athletics is my passion," he says. "I like the hustle. I like the competition. I like getting me and others better at what they enjoy doing."
As Josh spends his post-high-school summer on Boothe Campus, he reflects on both the hardships and the opportunities that have influenced his life.
"I feel like this is something God had a set plan for us to do—come back here and just be a light to others, kind of share our story."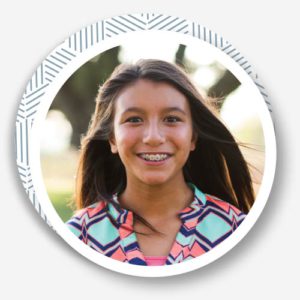 For Laura, who left the children's home as a three-year-old, returning as a preteen was uncharted territory.
"I thought it was really weird," she admits.
Three years later, she is one of the kids that knows her way around and can make new children feel welcome on campus.
Laura says she especially enjoys summer time at Boothe Campus, often swimming in the pool and playing in the gym. She also enjoys volunteering for VBS at her church and taking part in the vocational training program at Homes for Children, in which the students get to spend time shadowing staff members on the job.
Older sister Lindsay says of Laura, "She is a very kind, funny, and loving young lady who I know will do great things."
Lilly, the oldest sibling, lives in Aransas Pass with her husband Adam and their one-year-old daughter.
"My life was completely changed the day I was dropped off at STCH," she says. "Without STCH, I would not be where I am today. I don't think college would have ever been in the plans, and here I am a registered nurse like I've always prayed about."
The rest of the siblings know that the door is always open at Lilly's house. For holidays and special occasions, that is still the place they call "home".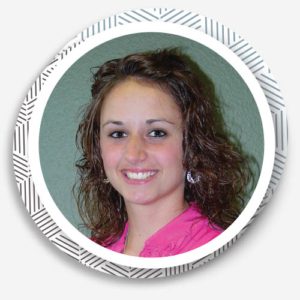 "It makes my heart extremely happy that this is where home is to them and that I can provide that for them," says Lilly.
Lindsay, the second oldest sister, is also a registered nurse, now working in Waco, Texas. Although she doesn't get to see her siblings as much as she would like because of the distance, she says they still have a special bond.
"As siblings we are the only people who really understand each other," Lindsay explains, "and I believe we are all pretty close because of the situation we had to go through."
Lilly adds, "To say my siblings and I struggled is an understatement. We have been through so much and I feel like we have come out so much stronger on the other side. There are those in our lives that know some of our story, some that know a lot of our story, and some that do not know anything at all. And I think to be around my siblings and I, you would never know the struggle, the pain, or the heartache that we have endured in our lifetime."
Their resilience, Lilly says, is rooted in faith and family.
"At the end of the day we are the Parker kids. God has sent us through rough waters; we may fall, but we will always get up again."
[/fusion_text][/fusion_builder_column][/fusion_builder_row][/fusion_builder_container]
https://www.stchm.org/wp-content/uploads/PA2_1959-e1530187324412.jpg
1324
2105
Communications
https://www.stchm.org/wp-content/uploads/2020/02/header-stchm-logo.svg
Communications
2018-06-28 07:15:16
2020-03-16 15:29:02
Together Again